Sorry, this product is sold out. See alternative products bellow.
Affenzahn Winter Boots - Bird - Tex - Berry
[FH655]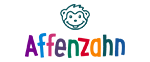 107,00 €
Winter boots from Affenzahn
Nice Affenzahn winter boots in dark purple, faux suede and purple textile, with orange details. The Winter boots have an Affenzahn logo on the outside and an orange bird on the Velcro straps.
The Affenzahn winter boots have a medium-high shaft and close with practical Velcro straps, for easy and quick adjustment. They have good padding around the opening and are made of a lightweight material. Inside, the boots have a plush lining, and at the bottom there is a soft and removable insole.
In the middle layer there is a practical Tex membrane, which makes the boots waterproof and at the same time lets the feet breathe. The Winter boots thus keep the feet warm and dry.
The Affenzahn winter boots are a barefoot model, which means that they are made in such a way that the feet have a much better feel with the surface they walk on. They have a natural design and no heel drop, and the sole is thin, very flexible and molds to the kid's foot. With a barefoot model, the kid gets the pleasant feeling of walking in bare feet, but without losing the footwear's good protection against cold, dirt, pebbles and other things. Underneath the bottom, the boots have a non-slip pattern that ensures a secure footing.
The insole measures in cm:
Size 22 = 14.5
Size 23 = 15.0
Size 24 = 15.8
Size 25 = 16.4
Size 26 = 17.0
Size 27 = 17.6
Size 28 = 18.2
Size 29 = 19.0
Size 30 = 19.9
Size 31 = 20.5
Size 32 = 21.0
Note: The Measurements are approximate and may vary by a few millimeters.
A growth allowance of 1-1.5 cm is also recommended.
Made with:
- Exterior: textile + other material
- Inside: textile
- Outsole: other material
Model: Mid Boot Vegan Comfy Bird, Style: AFZ-SCJ, Colour:Bird
Item no.:
FH655
Status:
Out of stock
Manufacturer:
Affenzahn
Type:
Winter Boots
MPN:
AFZ-SCJ -Bird
Colour code:
Bird
Colour(s):
Purple,Rose
Tags: Affenzahn AFZ-SCJ , Affenzahn Winter Boots