Buy clothings for children and babies from all the well-known brands.
At Kids-world you can buy all the children's clothing that your child needs to be dressed from head to toe for everyday life in the nursery, kindergarten or school. Kids-world has an exceptionally wide range of blouses, pants, dresses, skirts, raincoats, thermos, rubber boots, shoes, sneakers, prewalkers, slippers, stockings and tights. Indeed – all the clothes your child needs.
You will also find the most beautiful baby's clothing from Pippi, Me Too, Joha, Katvig and Småfolk and many other well-known brands. At Kids-world you will find high quality babies clothing, so that your baby is always dressed in soft and comfortable babies clothing with the right fit.
Interior design for children and babies with cheap shipping to all countries.
For decorating the nursery, we have a wide range of practical and decorative interior items for children of all ages. In our assortment you will find storage boxes, wooden letters from Design Letters, hooks and shelves from That's Mine and many other things. Kids-world has lots of popular brands for the children's rooms. You will find nice lamps and light chains from ferm Living, Cloud-B and Iris Lights.
Are you looking for nice beautiful bed linen, then take a look at Liewood or Nørgaard Madsens. For storage in the nursery, the nice shelves and hooks from That's Mine fit perfectly.
Do you want a complete look at the kids' room, you can create an entire universe with Done by Deer, SmallStuff, Sebra or the beautiful Bloomingville. You can also make a cozy play corner with pillows, teddybears and toys from many well-known brands.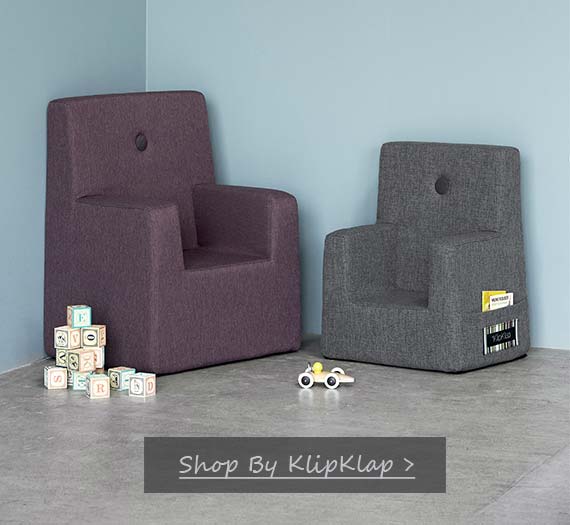 Cheap shipping to all countries when buying clothing for children and babies.
Kids-world always has a wide range of children's clothes and baby clothes for children of all ages. Find children's clothing designed for active and healthy children looking smart. When your child wants to be fashionable, Kids-world always has the latest collection from all the popular clothing brands.
The baby clothes are of high quality and are created with thoughts on the baby's everyday life. Baby clothes often go off and on the child. The beautiful bodystockings from e.g. Pippi, Mini Rodini and Katvig are made of soft materials with openings and buttons the right places, so that it is easy to take the baby's clothes on and off.
Kids-world offers cheap shipping to all countries, and with our guaranteed quick order handling, it is easy and cheap to buy the kids' clothes that you need.
Danish webshop with more than 300 brands
Kids-world is a Danish webshop, selling clothes, shoes, toys, accessories and furniture for children and babies. Here you will find a huge selection of 40.000 products spread across more than 300 brands. Good customer service is a core value for us, and we take pride in helping our customers in any stage of the shopping process.
Clothes for any occasion
Here you will always be able to find a large selection of clothes for children aging 0 to 16 years. You can find clothes and shoes in high quality for both boys and girls in any price range and from well-known and popular brands.

As the seasons change you need to have different types of clothes, and we offer clothings suitable for hot summers and cold winter months. We also offer a large range of good quality midseason outerwear, for people who live in areas where the character of the weather often changes.